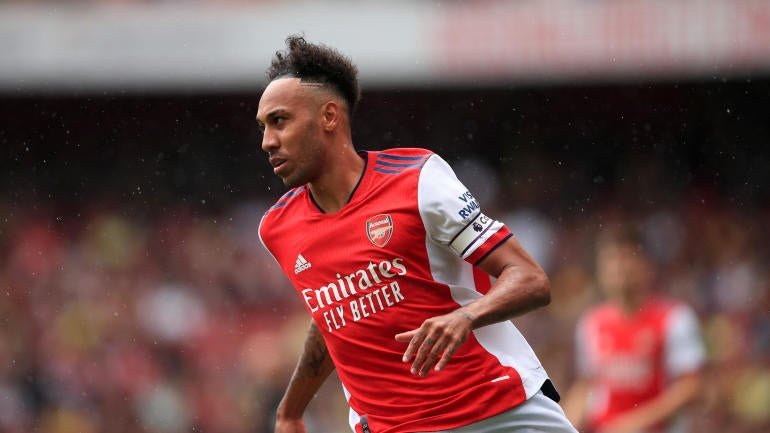 Getty Images
Pierre-Emerick Aubameyang could be given a way to escape his exile at Arsenal after Saudi club Al Nasr made a bid for the former Arsenal captain.
On Tuesday, the Riyadh-based club made an offer to Arsenal to give Aubameyang on loan until the end of the season, when he will have to sign him permanently for $9.1 million (8 million euros). Coach Edu and the club's hierarchy have yet to respond to the offer, however, and it is understood that they are ready to part with their best profit after a turbulent period off the field.
Indeed, getting Aubameyang's $340,000-a-week salary off their books would allow Arsenal more flexibility in their quest for a striker this month. Dusan Vlahovic is their number one goal, although so far they have not been able to convince the Fiorentina forward to move into the middle of the season.
Aubameyang was stripped of the Arsenal captaincy last month due to what the club considered multiple disciplinary offenses and did not participate in any of Arsenal's matches prior to traveling to the Africa Cup of Nations. The Gabon national team has since returned the striker to London after tests revealed "heart injuries" after a bout of COVID-19.
Arsenal coach Mikel Arteta said: "He is in London and is now undergoing some tests, because we have not had any clarification from the Gabon national team about the reasons for his return, and obviously it is our duty to make sure of that. Medically, the player is safe, he is in good shape and does not have Any issues with that – and trying to avoid any suggestion as such because historically so far everything we've done with the player, he hasn't had a problem. Hopefully that's the case.
"Let's go step by step and do the right checks and make sure the players are in the best condition possible, and then we'll see what happens."
The 32-year-old has struggled to get back in shape since signing a new contract before the start of the 2020-21 season, scoring 22 goals in 44 appearances. He suffered multiple bouts of COVID-19 as well as a case of malaria in May.