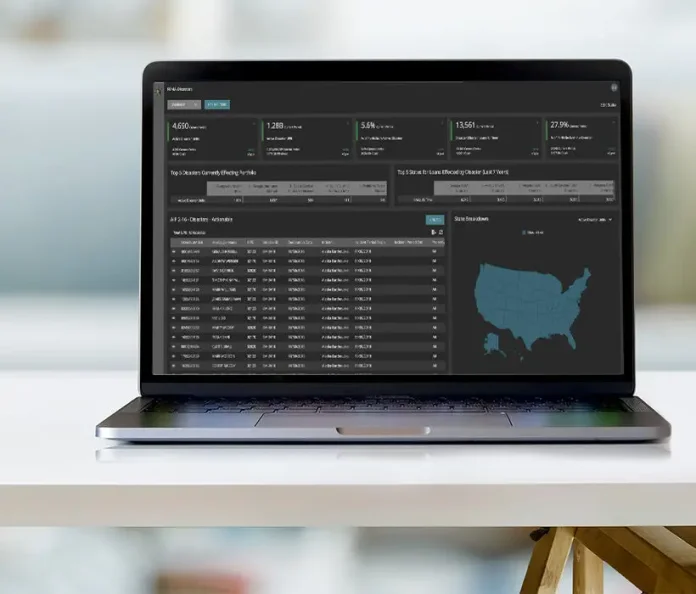 Aspire Home Loans LLC, an independent mortgage bank, has signed a contract to implement Black Knight Empower LOS of Black Knight Inc. and integrated build performance solutions, including Surefire Customer Relationship Management (CRM) and marketing automation systems. These advanced capabilities will support Aspire Loans' retail lending channel's first mortgages, help enhance the borrower experience, support its employees, and help drive business growth.
"We are impressed with the automation of the lights-out process provided by Black Knight's Empower system which will provide significant support to our lending team and improve our borrower experience," says Brian Hill, President and CEO of Home Loans at Aspire. "When we learned that the Optimal Blue pricing engine was added to the Black Knight build solutions suite, it made sense for us to leverage an integrated set of capabilities that will help us get more loans, lower costs, increase operational efficiencies, and speed up turnover times."
Empower's "lights out processing" automates many tasks associated with creating a loan with minimal human intervention. Empower actively monitors major data changes – or no changes – throughout the loan process and triggers automated or manual tasks to be completed based on configurable logic on the lender side. This advanced automation helps reduce lender risk further and increase data integrity.
Aspire Home Loans will leverage Black Knight's digital ecosystem by implementing Black Knight's suite of integrated technology, data and analytics solutions. They include artificial intelligence and machine learning to classify and index documents; POS solution that enhances the mortgage application process for borrowers and loan officers; Comprehensive fee service to help ease fee treatments; and property tax information. It also includes connecting to an online network of lenders and service providers; A digital closing solution with electronic delivery and electronic signature capabilities; Automated Federal and State Compliance Verification Test; Flood area identification and reporting services; Web APIs for automated real-time data transactions; An actionable intelligence solution that provides instant access to information from multiple data sources to help forecast and monitor pipeline, throughput, cycle time and clouds.
The bank will also implement Surefire's CRM and marketing automation capabilities to enhance customer interaction.
Aspire Loans for Home will continue to use Black Knight's Optimal Blue product, Pricing and Eligibility Engine (PPE), which helps the lender quickly provide borrowers with the right product at the best rate for a variety of mortgage financing scenarios. Optimal Blue PPE provides comprehensive functionality, enhances workflow efficiencies and enables mortgage lenders to implement profitable lending strategies.
"Empower is the right size and configurability for lenders of all sizes, including independent mortgage bankers like Aspire Home Loans," comments Rich Gagliano, President of Black Knight Origination Technologies. "With Empower and its suite of integrated solutions, Aspire Loans for Home will be in a fantastic position to grow rapidly, allowing loan officers to focus more on customers and higher-level tasks, and providing borrowers with the competitive rates and digital capabilities they have come to expect."