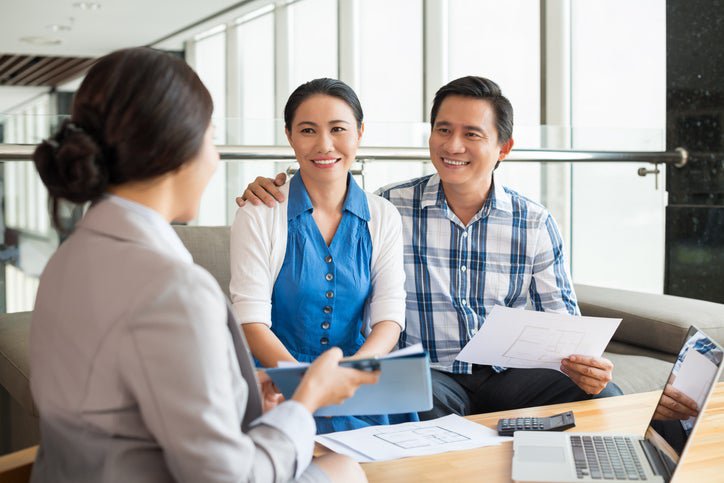 Chances are, they will. But whether they do so radically has yet to be determined.
---
the main points
Some experts predict higher mortgage rates in 2022.
The Federal Reserve is also planning to raise interest rates, which could affect mortgage rates.
---
If you are looking to buy a home this year, you may face a challenge. Not only did we start 2022 with very limited inventory (as has been the case throughout 2021), but we also started with record home prices. Today's buyers may rely on reasonable mortgage rates to offset those higher rates.
So far, mortgage rates are higher in early 2022 than they were in 2021. But will rates continue to rise? While we can't say for sure, here's what buyers should expect.
Mortgage rates can rise, but this movement may be minimal
Last October, the Mortgage Bankers Association (MBA) projected that the average 30-year mortgage rate would reach 4% by the end of 2022. For context, as of this writing, the average 30-year fixed rate is Just under 3.5%.
For rates to reach 4% over the next 12 months, we're already talking about minimal movement on a week by week basis. As such, if you're looking to buy a home, don't panic about price hikes, and you shouldn't rush to book a mortgage this month for fear that if you wait until March or April, you'll get stuck paying a lot.
An MBA expectation is just an expectation. Mortgage rates may not reach 4% for a 30-year loan. Or they may climb a little higher. The movement of trend rates depends largely on external economic factors, including decisions made by the Federal Reserve.
The Federal Reserve does not set consumer interest rates, contrary to what some believe. The Federal Reserve will not directly dictate how much interest you get in your savings account, how much interest your credit cards charge, or the interest rate that a mortgage lender seeks to associate with your home loan.
However, when the Federal Reserve raises the federal funds rate (the short-term borrowing rate of banks), it can affect consumer interest rates. And since the Federal Reserve indicated in late 2021 that it plans to raise interest rates this year, that could result in homebuyers being stuck with mortgage rates higher than the rates currently available.
But again, this does not mean that rates will rise significantly. It is also important to realize that for now, prices are still close to historical lows. In the course of the past 18 months or so, a 4% rate on a 30-year mortgage might seem high. But in the course of the past 30 years, the 4% rate is very competitive.
What should you do about a potential price hike?
Nothing more. You cannot control the movement of the mortgage rate, and rushing to buy a home in order to secure a slightly lower mortgage rate will not necessarily serve you well. Quite the opposite – you may end up with a home that is too expensive and does not fit your needs well if you rush to buy.
What about you can Do, however, is work to boost your credit score so that once you're ready to apply for a mortgage, you qualify for the lowest rate offered by any given lender. If you can get your score in the top 700 (or higher), you will generally qualify for the best available rate – no matter what happens.
Historic opportunity to save thousands from your mortgage
Chances are that interest rates will not remain at multi-decade lows for much longer. That's why taking action today is so important, whether you want to refinance and lower your mortgage payments or you're ready to start the process of buying a new home.
Ascent's mortgage expert recommends this company find a low rate – and in fact used it himself to return (twice!). Click here to learn more and see your price. Although this does not affect our opinions of the products, we do receive compensation from partners whose offerings appear here. We are always by your side. See The Ascent advertiser's full disclosure here.